Top 10 Reasons for Becoming an IAI Member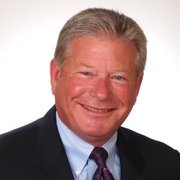 As the International Association of Interviewers (IAI) enters its 5th successful year, I find myself reflecting upon the many questions I have been asked about the IAI, and the value it brings. Said differently, over the years several interview and interrogation professionals had asked me what value an IAI membership would bring to them. The answers, of course, came easily. However, I can't help but think there must be many more professionals out there who simply have not had the opportunity to ask such valuable questions of me. With that in mind, I have created what I affectionately call:
Dave's Top 10 Reasons to Join IAI
10.  Enjoy unbridled access to unique tools, such as the Rationalization Matrix, to enhance your interview and interrogation skills.
9.  Stay relevant by taking advantage of FREE informative and educational webinars covering today's most current topics.
8. Stay informed with the CFInsider, the industry's only journal dedicated to providing unique insights and information on current developments within the world of interview and interrogation.
7.  Take advantage of special discounts on WZ books, WZ seminars, CFI online prep material, and much more.
6.  Sharpen your skills by tapping into decades of collective interview and interrogation experience from 2500+ CFI's.
5.  Stay connected with collaborative idea exchanges through members-only blogs, social networking, forums and mentoring programs.
4.  Get involved by participating in special IAI committees designed to shape the interview and interrogation profession.
3.  Attend Elite Training Day, IAI's annual conference, and learn from some of the most distinguished interview and interrogation professionals from both the public and private sectors.
2.  Earn Continuing Education Units (CEU) by attending a myriad of educational seminars and conferences, such as those facilitated by collaborative ORC investigative groups
1.  Enjoy the low cost compared to value. A full year's membership amounts to only $0.20/day!
With these facts in mind, becoming an IAI member is truly an easy decision. As professional interviewers and interrogators, we have a responsibility to ensure we all take the necessary measures to hone our skills and to be the best we can possibly be. An interesting truth is that professional interviewers and interrogators are not the only people who benefit from IAI membership. Those sitting across from them benefit as well.
About The International Association of Interviewers (IAI)
The International Association of Interviewers (IAI) is the only association for CFI designees as well as those dedicated to the art of interviewing and interrogation.  IAI's mission is to provide education, business and networking opportunities to interviewers from all disciplines through valuable resources such as instructive events, useful web content, exclusive webinars and much more.  To learn more about IAI membership and existing educational resources, visit www.certifiedinterviewer.com.
About Certified Forensic Interviewer (CFI)
A CFI is a professional with the expertise to conduct a variety of investigative interviews with victims, witnesses, suspects or other sources to determine the facts regarding suspicions, allegations or specific incidents in either public or private sector settings.
The CFI designation is rightfully recognized as the premier designation to define those who have mastered the art of interviewing and interrogation.  A Certified Forensic Interviewer (CFI) is documented to be elite and at the top of the field.  You can become part of this elite fraternity through the resources of the IAI.
If you would like to join IAI, click here.  If you would like more information on staying committed to your professional journey, contact Dana Sadowsky at 630-515-3579 or by email at dsadowsky@W-Z.com.