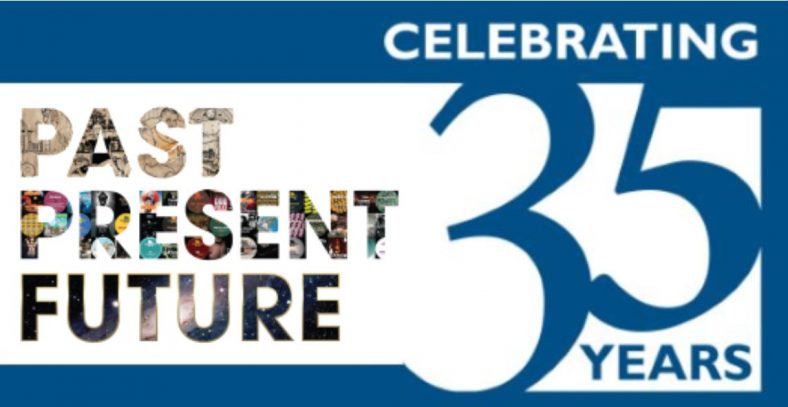 Past, Present and Future
The foundation of our story begins in 1982 with two pioneers in the industry, Dave Zulawski and Doug Wicklander.  Taking the first major steps in the world of non-confrontational interviewing 35 years ago was not always an easy path, but one of evolution, adaptability and growth.  Throughout the last few decades, and as we look into our future, Wicklander-Zulawski & Associates has always believed in standing by our core values while embracing change as a necessity and an opportunity.  We are appreciative of the support you have given us and proud to have had the opportunity to work alongside many of you.
PAST:  May 1st 1982, Co-Founders Doug Wicklander and Dave Zulawski took a leap of faith and began an investigative and training company based out of Chicago, IL with the hope of supporting private and public sector clients in their search for the truth.  Focusing on investigations, polygraph services, and training – the company, named after its leaders, formulated what has now become the WZ Non-Confrontational Method of Interrogation.  Wicklander and Zulawski published their first textbook through CRC Press, Practical Aspects of Interview and Interrogation in 1993.  Over the next few decades leading us into 2017, Wicklander and Zulawski evolved the methods they instructed, expanded their training modules and hired other instructors and support staff to help with the growth of WZ.  As Zulawski remembers the days of personally signing each certificate, hand-addressing every envelope and manually binding each workbook; he is humbled and proud of the support by the many clients that have trusted WZ to provide them world-class training.  In recent years, the Co-Founders have turned ownership over to long-term leaders within the company, Shane Sturman and Wayne Hoover.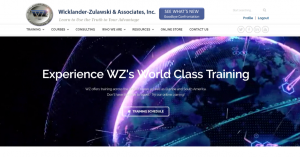 PRESENT:  May 1st, 2017, the 35 year old WZ has a broad landscape of course content, client support, instructor diversity and geographic coverage.  WZ is consistently humbled and thankful for the opportunity to work with our public sector partners across the globe consisting of local, state and federal law enforcement as well as the Department of Homeland Security, Foreign Nationals, Diplomatic Security and the Department of Defense.  On the private sector side, WZ has seen an expansion into customer bases including loss prevention, security, human resources, compliance, auditing, and many other departments that have a common goal of identifying the truth.  One of WZ's newest divisions focuses on executive education, leadership, sales, negotiations and disciplined listening.  WZ has continued to evolve in their course offerings, embracing changes in society, litigation and academic knowledge.  With the removal of confrontational techniques, WZ currently offers training in a variety of methods including the participatory method, selective interview technique, fact-finding and cognitive interviews as well as the WZ Non-Confrontational Method.  WZ has also updated its method of delivering training to include not only live seminars, but computer-based training, webinars, and live broadcasting.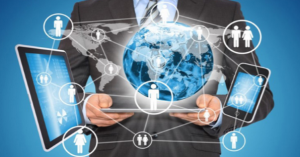 FUTURE:  WZ is proud to acknowledge that although our core values have remained the same, we have seen many changes in the past 35 years.  It is our belief that change is necessary, especially in the field of communication, and the ability to adapt is essential to providing the best-in-class training to our partners.  WZ is committed to continuing to be a leading, cutting edge training provider of methods and techniques to assist our partners in identifying the truth.  From a content perspective, WZ will continue to partner with academics and practitioners alike, to always remain flexible in understanding the full scope of how these methods are utilized in the field.  WZ will also focus on expanding its offerings to ensure anyone who may need to use the truth to their advantage is provided with the ethical means to do so; whether it be investigators, sales professionals, executives, school administrators or parents.  Lastly, embracing technology is important for the future of training and support of our clients.  An upcoming release of an interactive interview simulation program and other software to assist our partners in making them more effective in their roles will always be a focus in the future of WZ.
Although it is uncertain what tomorrow may bring, we can guarantee we will always support you in being prepared for it.  Thank you for allowing WZ to become a partner in your family, and we look forward to continuing and building those relationships well into the future.
Check out the video below, created by Wicklander-Zulawski employees who wish to express their sincerest gratitude for your continued support over the past 35 years.  Enjoy!