Reliable Methods Produce Trustworthy Results
WZ provides intelligence interrogators with interviewing and interrogation techniques that produce timely, trustworthy, and actionable information.  Our methods incorporate our proven non-confrontational approach and  the same intelligence guidelines as the U.S. Army Intelligence and Interrogation Handbook.
What You'll Learn:
WZ's expert instructors customize the delivery of each session to address the specific needs of any organization.  The topics covered in these programs include:
WZ's Non-Confrontational Interrogation Method

Interpretation of Physical and Verbal Behavior

Effective Questioning Strategies

Cognitive Interviewing

Fact-Finding Interview
The Participatory Method

Developing Information
Ready Options Ensure Preparedness
WZ training equips intelligence officers with a full arsenal of interrogation methods and interviewing techniques they can adapt to  situations including:
Formal Interrogation

Witness Interviews

Developing Sources

Casual Conversations

Verifying Information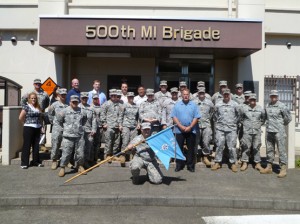 Hi Michael,
I was in your interview training last week in Denver. I just wanted to share with you that I tried the WZ method today for the first time and it worked so well I got a withdrawal in about 8 minutes.
Immigration Services OfficerUSCIS Denver Field Office
To learn more on how WZ can create a custom program for your organization click here.
To learn more about how WZ can prepare your team for their next interview contact Bob Brislan at 1-800-222-7789 x103 or bbrislan@w-z.com.
CFI recertification credits are dependent on the length of the seminar (24 total needed)
* WZ is licensed by John E. Reid and Associates, Inc. (Reid), originator and developer of the Reid Method. WZ was licensed by Reid in 1984. Since that time, the extensive updates for this seminar, including the WZ Method of Non-Confrontational Interview & Interrogation, have been developed by WZ using the latest information from legal, psychological and interrogation research.