This dynamic 3-day course enhances participants abilities  to elicit information from people while avoiding confrontation. Participants will learn how to deal with the most common interview responses and obstacles, and how to  uncover  evidence that leads to truth and accountability.
Part of what we'll cover:
Room Setting and Preparation
Interpretation of Verbal and Physical Behavior
Behavioral Interview Technique
THE WZ NON-CONFRONTATIONAL METHOD
Rationalizations
Handling Denials
Enticement Questions
Obtaining the Admission
Development of the Admission
Obtaining The Written or Recorded Confession
Pricing and Schedule: 2 day seminar/1 instructor $425/person Pricing may vary by location   3 day seminar/1 instructor $475/person Pricing may vary by location
Who should attend:
The Wicklander-Zulawski Seminar on Non-Confrontational Interviewing Techniques for Fraud and Financial Crimes is designed to educate professionals to conduct more effective interviews resulting in quicker admissions and better statements. Participants in these seminars include forensic auditors, financial analysts, special agents and fraud examiners  These techniques enable interviewers to expand  admissions into other areas of unknown fraudulent activity and identify the methods that were used to commit these frauds .
Our expert instructors provide several techniques including  non-confrontational interview techniques to overcome resistance, offer rationalizations, handle denials, detect deception and evaluate truthfulness. The non-confrontation WZ Method has been  recognized world wide  for the way it produces faster and more accurate results.  In many cases, admissions are achieved without the suspect ever making a denial or proclaiming his innocence.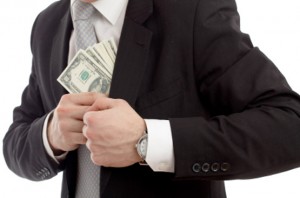 Hello Shane,
I'd just like to say thank you, again, for your method regarding the "honest" employee and the "obstinate" employee. The method has actually assisted in the recovery of separate amounts of $3,600.00, $2,800.00 and $173,000.00 in cash-thefts in just the past two months. The total recovery for the year: $465,000.00 in cash and store product. Thanks again.
Joshua A. HoneArgus Services Inc
To learn more on how WZ can create a custom program for your organization click here.
To learn more about how WZ can prepare your team for their next interview contact Bob Brislan at 1-800-222-7789 x103 or  bbrislan@w-z.com.
CFI recertification credits are dependent on the length of the seminar (24 total needed)